Reports is one of the most useful tools our SO Connect Dashboard provides you. With this option you can have a look and control over all the data you have been collecting with "Guest Marketing". This tool will make easier to know how many people is connecting to your Wi-Fi, which social media is the most used, and other stuff that will help you understand better the customers that visit your location. 
In this article we will go one by one the graphics shown in this tab. 
1. Go to reports in the left menu< type your location name and choose the date range between 7 days, 14 days, 30 days or a bigger range clicking on the calendar option. 

2. Press on show report to see it online or download it.
3. If you choose the option of show report, you will see the following info:
a. Logins over time: Here you can notice a graphic with all connections in the lapse of time you chose.

b. Type of Logins: You will see which social media is the most common between your customers. Knowing this you can think on making more publications in it, for example.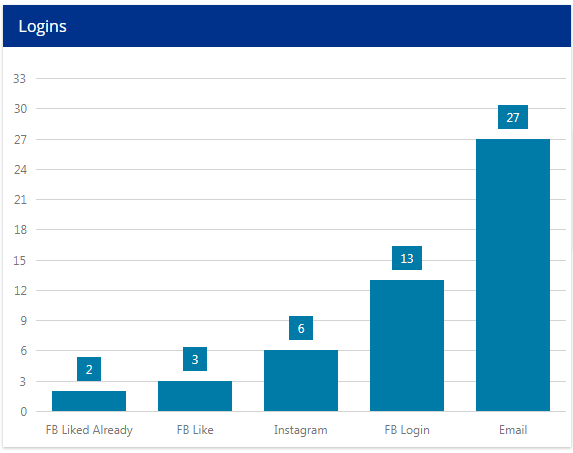 c. Specific Data: this info is useful to know the metadata of your customers like the gender, the type of login, how many of your visitors return, etc. With this you can create a better social media strategy for your business. 


d. Finally you have other type of info that helps us to know better the user, like the type of user, language, operational system and age range.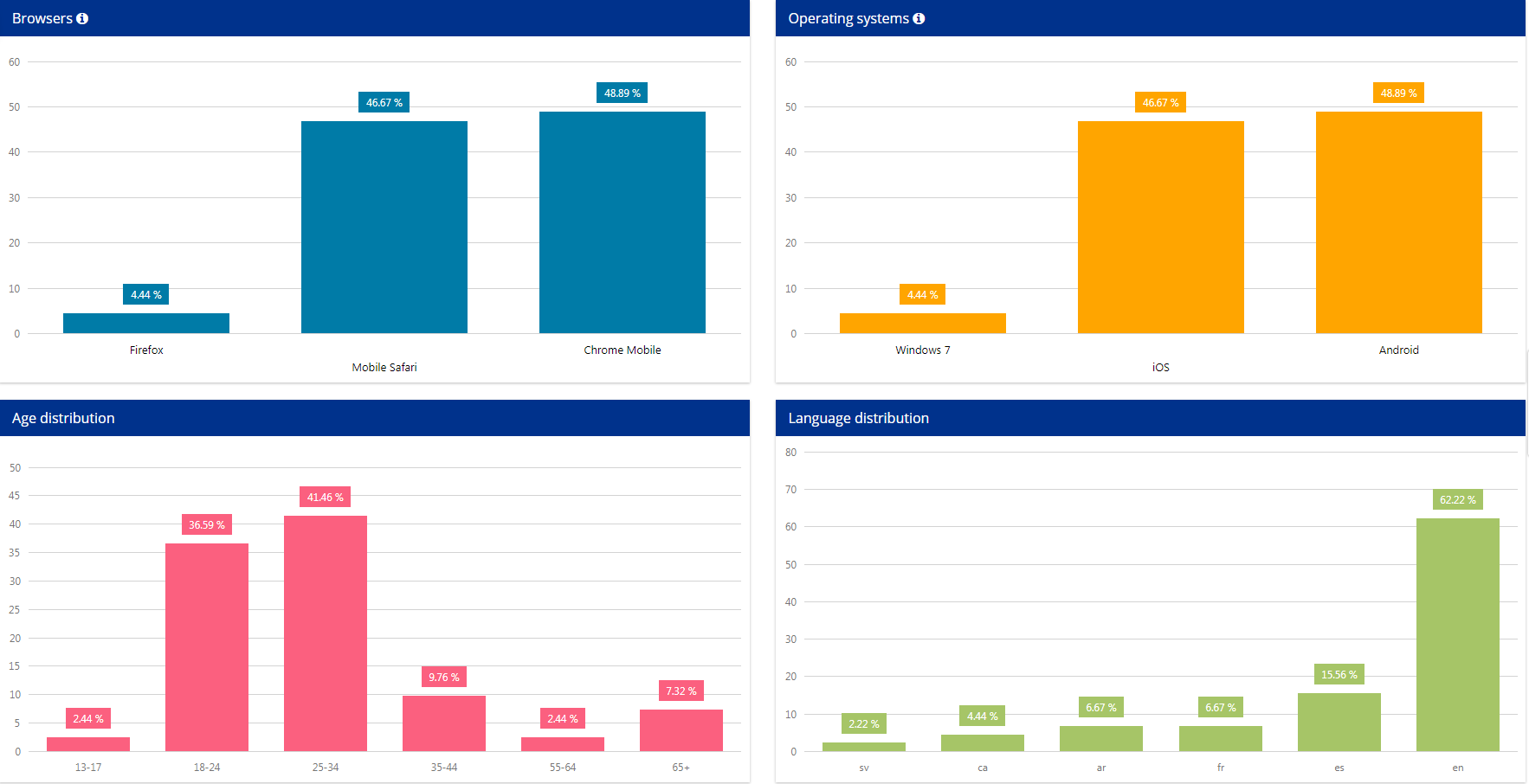 All this data will allow you to be better informed about the people that visit your location and become fan of your Facebook Page, or Instagram. This people will now be part of your community and knowing this insights will help you build a better social media strategy to keep them engaged. 
Any question you have regarding the data we help you collect, let us know in support@soconnect.com.