Creating your first Splash Page
Go to the SO Connect Dashboard and login into your account.
Choose: "Splash Pages" from the sidebar menu.
Choose: "Add new Splash Page".
A new pop up will show and now you have to give your page a promotional name and write the duration of the splash page, then click on "Confirm".
Now you have two options: Welcome screen for desktop and Welcome screen for mobile (first image shown) and Thank you screen for desktop and Thank you screen for mobile (last shown image)
Next step is to drag and drop image into the grey field. Dragging the file is one option, but you can also select the green button "Select file".
The button "Template file" shows you which area will be shown to your customers.
When you selected your file, you can preview this image or remove it.
When you are satisfied with the look, click on "Save".
1.

2.

3.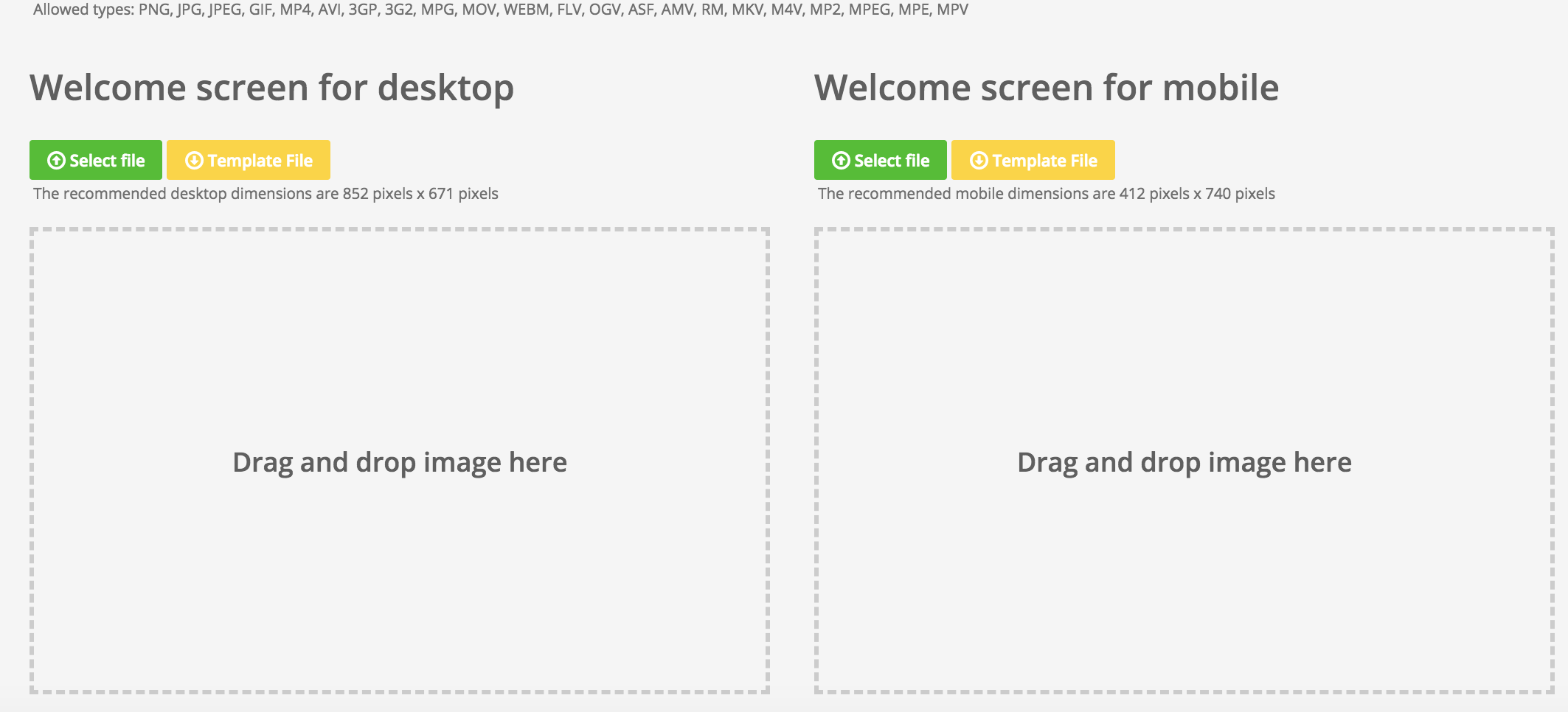 4.