Selecting your main competitors is easy and fast! For this you must think about those businesses that you admire based on their social media, their type of cuisine or general business expertise, or in their customer service to name but a few examples. Once you got the three main ones you can set them up.
It is very important to consider competitors as the ones that give the 'same' service that you give and operate the same or similar type of business. This way you will be able to control what's new, what you can do better or keep doing better. The interesting thing that social media gives us is the transparency and the easy communication flow between our customers and our business. We know sometimes that these comments or reviews can be exaggerated, or unfair, but you must work on keeping customers happy online and offline.
Inside Reviews go to the Settings tab > Configure your competitors > look up your competitors via Google.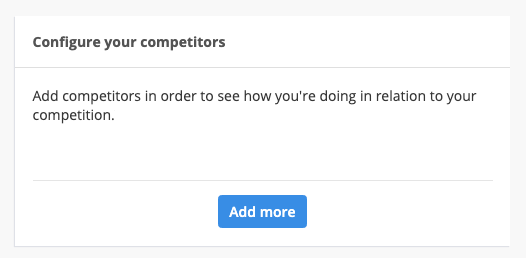 Simply add competitors, by looking them up in Google, it might help to narrow down your search by adding the town or city.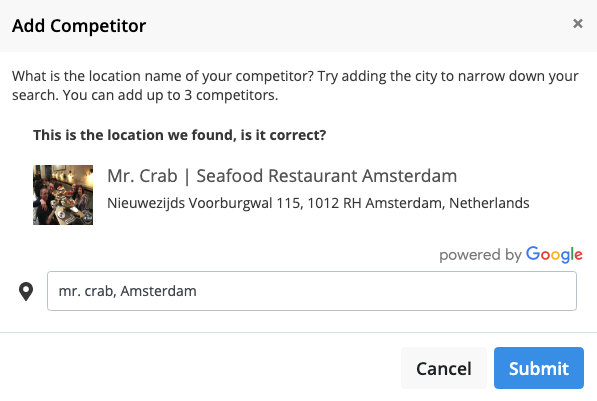 Keeping an eye on your competitors can help you a lot! Because you can be a step further and have the information on what people think about your Restaurant/Bar or Business. You can be part of the conversation, remedy any damage, have second chances with the customers and defend your establishment.
Reviews allows you to pick three businesses as competitors. You must be very careful when picking them. You are able to compare rankings within a three months period for all three. You can see the ratings per platform and location: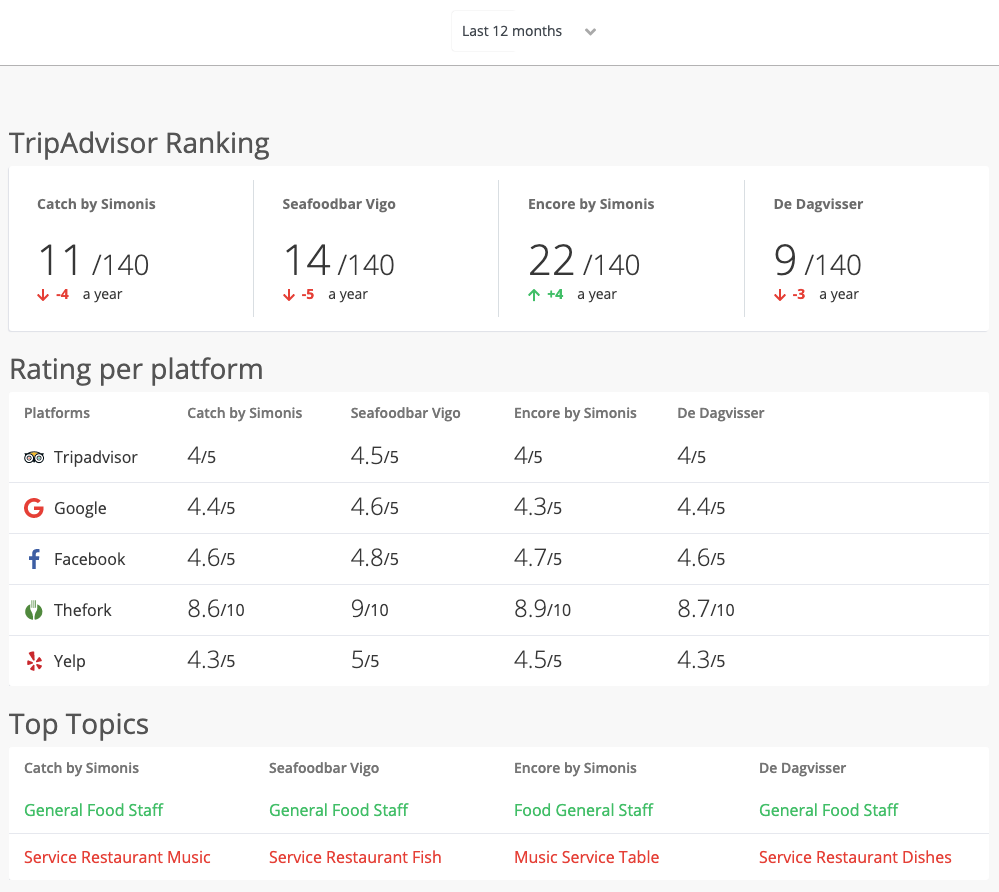 You can also check what the main topics are that people talk about in the other locations, what they believe to be good or bad.
Also there is a graph for satisfaction comparison in which you can see how your business is placed amongst the other three. You can analyze the graph with the following variables: General Overview, Food and Service.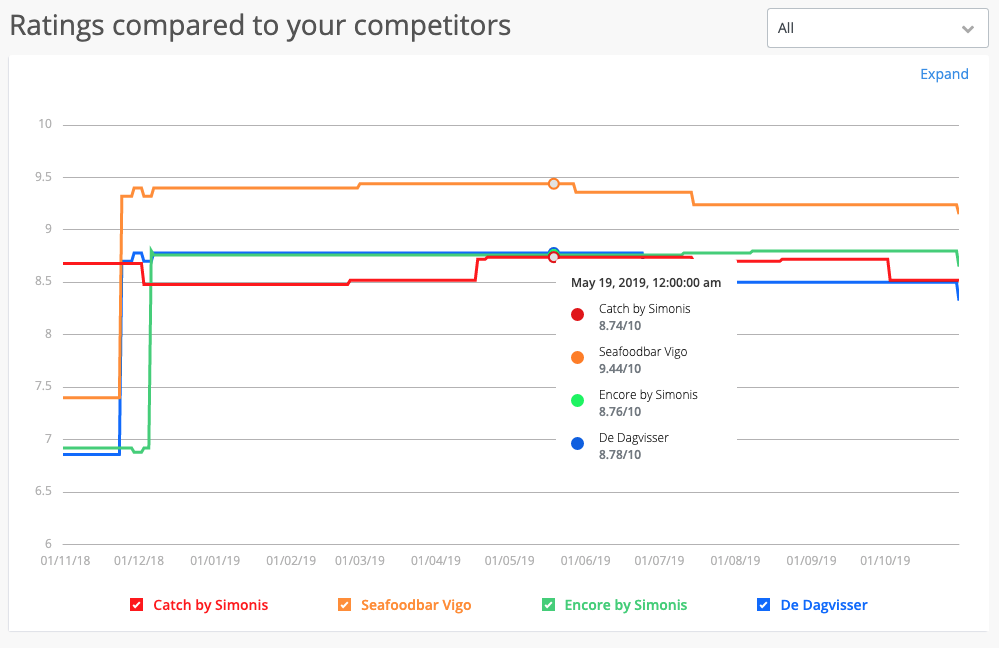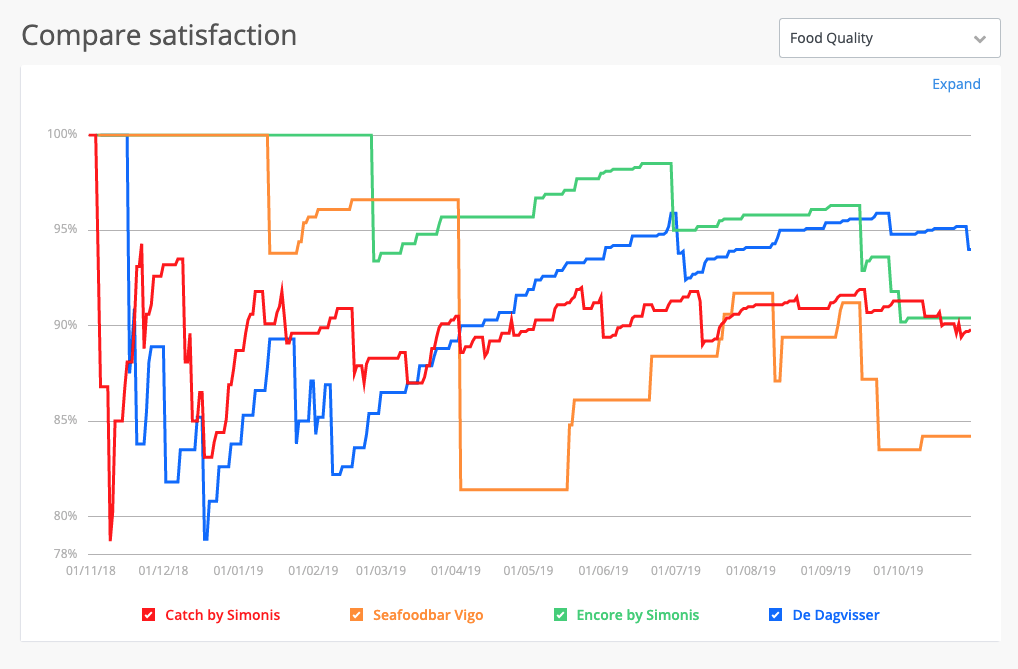 With all this data you can take a deeper look into your competitors platforms. With all these insights you will be able to manage a better strategy to beat them and give your customers a better experience at your location. You can share important information with your employees and keep on improving.