Within the dashboard you have the possibility to add users. This allows multiple people to use the SO Connect dashboard.
Follow the steps below to add multiple people as a dashboard user:
1. Log in to the SO Connect dashboard.
2. Proceed to the "User Profile" menu in the top right and click "Users".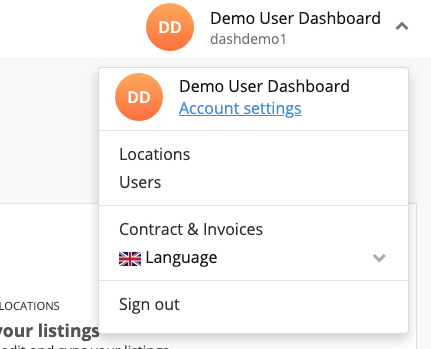 3. At the top right you go to the button: "Add new user".
4. After this you will be given the choice to create an account manager user or a location manager user. An account manager is a user who sees all the locations under an account. A location manager is a user who specifically manages a location.
5. Select Password reset in order to trigger a password reset mail to the user, you may also select a password yourself and share it with the user.
6. Set the first, last name and Job Title and you're good to go.
7. The last step is to press "Save".