In this guide we will explain how you can install a SO Connect Extender directly on an existing network without connecting it straight to the main Hotspot.
Step 1
Check if the Extender is assigned to the correct location by logging in to the Dashboard and going to the devices menu of that specific location. There you should see the Hotspot listed including the Extender that you want to install.
If this is not the case, please assign the Extender first to this location by entering the Hotspot number of the Extender into the "Add Extender by ID" field below the listed Hotspot as show in the screenshot below.
WIFI Marketing > Settings > More > Devices > Add Extender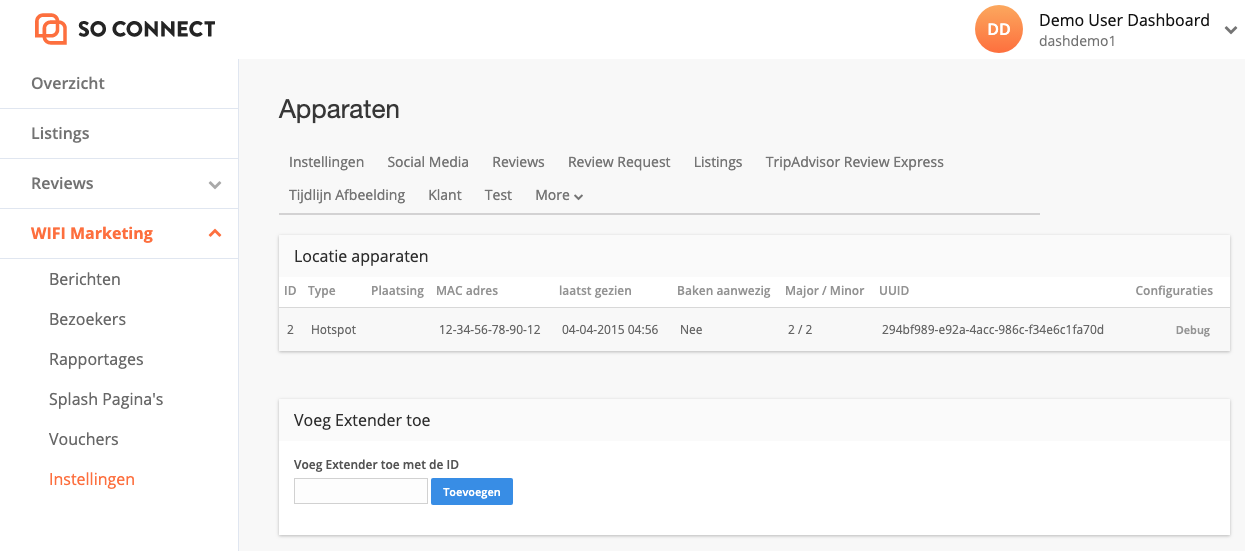 Step 2
After you have checked or added the Extenders assignment to the correct location, it's time to enable the "Network over WAN" setting. This setting can be found under the "Advanced" tab in the Location view of the Dashboard. Set it to "Yes" and click on "Save" as shown in the screenshot below.
WIFI Marketing > Settings > More > Advanced
Select Network over WAN > Yes > Save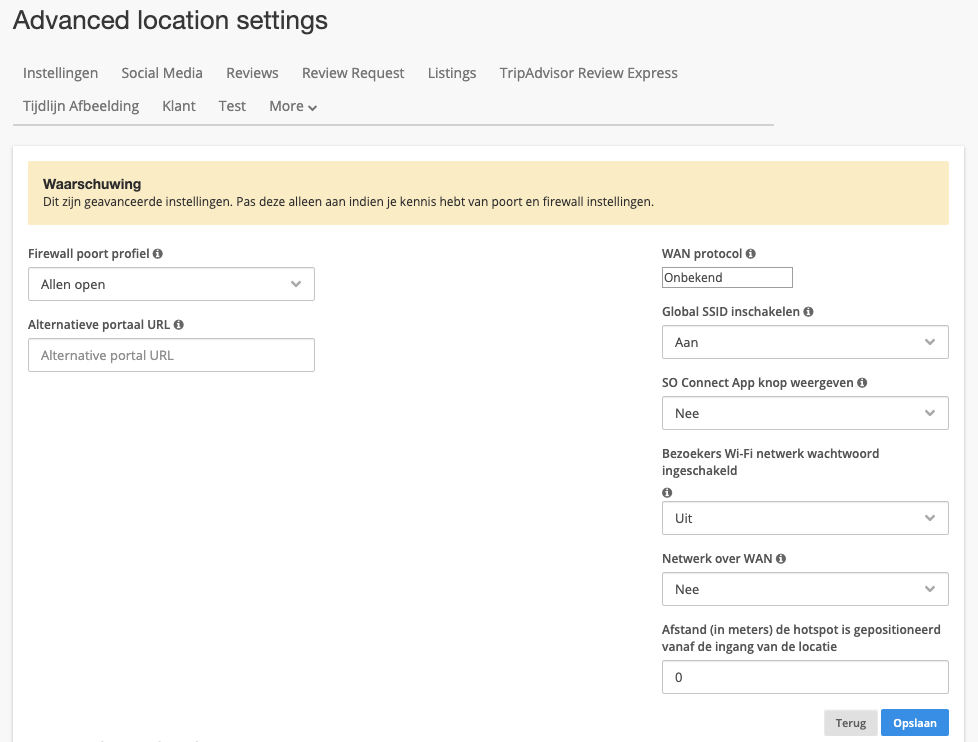 Step 3
Make sure that the main Hotspot is online on the network and is operational. After that it is time to connect the Extender to the internet on any place in the network. Keep in mind that the main Hotspot and Extender have to be connected to the same network. This means that they should be able to find each other on the wired network of the location.
Choose a place where the Wi-Fi signal can broadcast in a good way to achieve the best reception for the guests. You can do this by placing the Extender above head height and setting one antenna vertically and the other horizontally. Give the Extender at least 5 minutes time to startup and install itself on the network.
Step 4
Test the connection by turning off the Wi-Fi on your laptop or mobile device and turning it on when standing close to the Extender. When there, turn it on again and choose the FREE WIFI network of that specific location. The login portal should appear within a few seconds and should allow you to login and use the internet. If this is not the case, check if the Hotspot is fully operational, restart the Hotspot and repeat after the Hotspot has started up.
This concludes the setup guide for a SO Connect Extender over a pre-existing network.