All invoices and contracts can be found in the dashboard each client of SO Connect has access to. SO Connect will automatically upload the contract and corresponding invoices to the dashboard. This will make it easy for our customers to find all of their important documents in one place.
How can I find my invoices and contracts?
First of all, please login to the dashboard with your personal dashboard account:
Click on your username in the top right corner.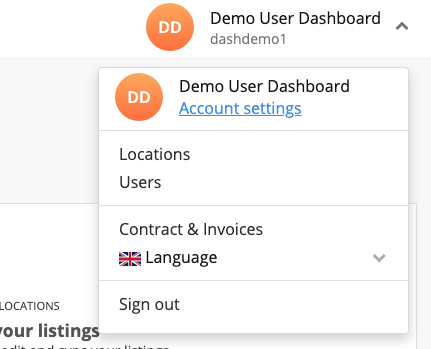 Click on Contract & Invoices

On this page you are able to find the contract and all of the invoices related to you venue(s).
If you have any questions related to your invoice or contract, please send an email to finance@soconnect.com