The email address provided is incorrect
If the email address provided is illegible and/or it is an old email address, it may have been entered incorrectly during onboarding. The email address can be changed at any time via the support department (the email address shown in the 'Contact Us' sidebar on this page (note: different address per country)
The email address provided is my personal email and/or is addressed to some one else
If the email address provided is addressed to someone else and/or it is your personal email, it can be amended to the correct email address. If you want to change the email address, contact the support department via the email address shown in the 'Contact Us' sidebar on this page.
Sometimes the Visitors report goes to the spam folder
If you've increased the security settings of your inbox, our emails may go into the spam folder. If our email is in the spam folder, you could mark it as safe, so that future emails from us will go to your inbox.
Would you like the report to be resent?
We can resend the report if required. Please send an email to include the email address and the company name, as well as contact name, and the report will be resent. Please direct your email to: support@soconnect.com.
What the Visitors report email looks like: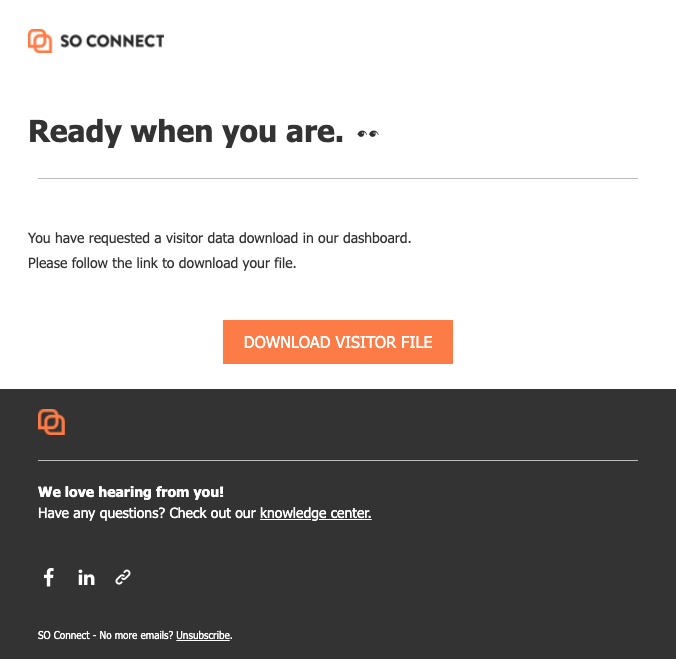 (to guard the privacy of your visitors and you a link to download the file will be emailed)