Are you a customer of both Formitable and SO Connect Reviews, we have news for you! From now on you can link both platforms together.
Reservations made via Formitable will automatically receive a Review Request once linked together. visitors will receive a Review Request email via SO Connect one day after they have visited the location (based on Formitable data).
We have written a short manual in how to set this up for your account.
Or if you would rather watch a video we've added one just for you:
Step 1: Create new Campaign
Navigate to Review Request and create a new campaign, by clicking on the blue button.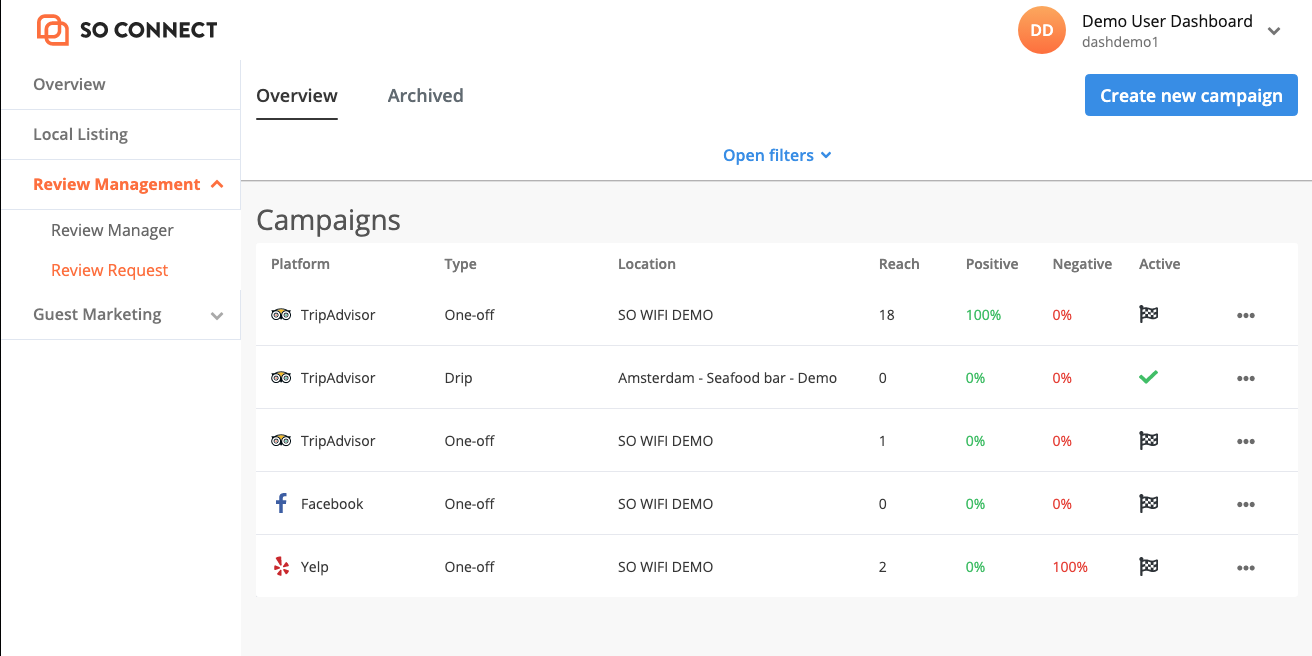 Step 2: Select your venue
Select the venue you wish to setup Review Request for in combination with Formitable.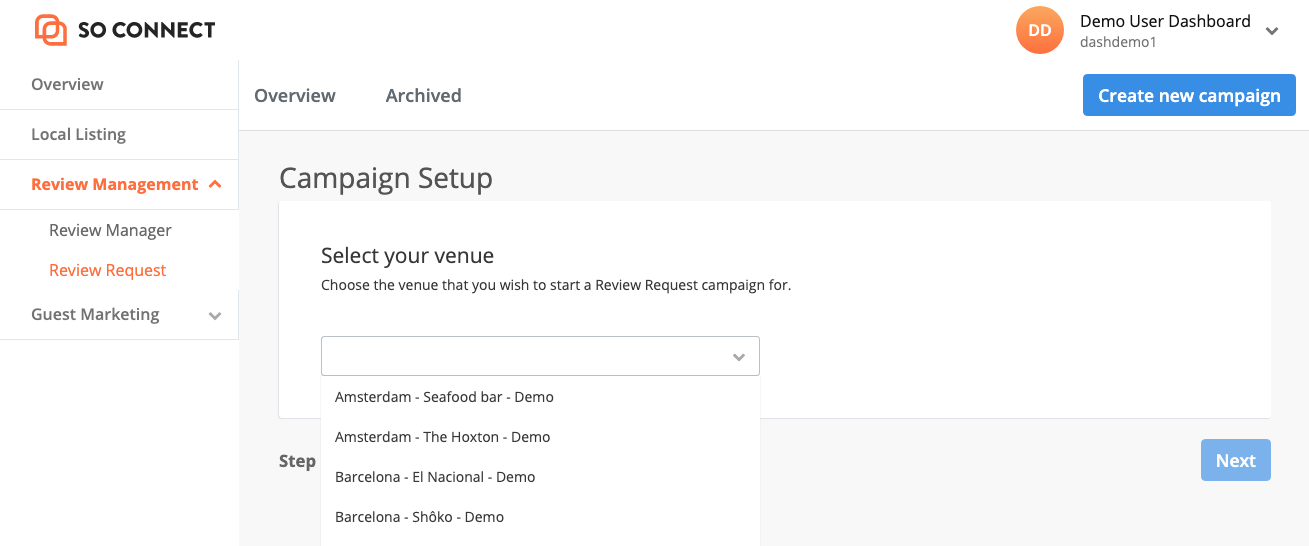 Step 3: Setup your campaign
First select the review platform you wish to receive more reviews on. We advise you to select Google, since these reviews are most visible and contribute to your SEO ranking in Google search.
Then select what you wish to do with negative feedback. You can send it to a private survey, which the email address below will receive in order to follow-up (tip: you can add multiple email addresses by inserting a comma and space between email addresses)
Other options include sending negative feedback directly to the platform or sending it to a custom URL, for example you can include your own online survey or webpage for feedback.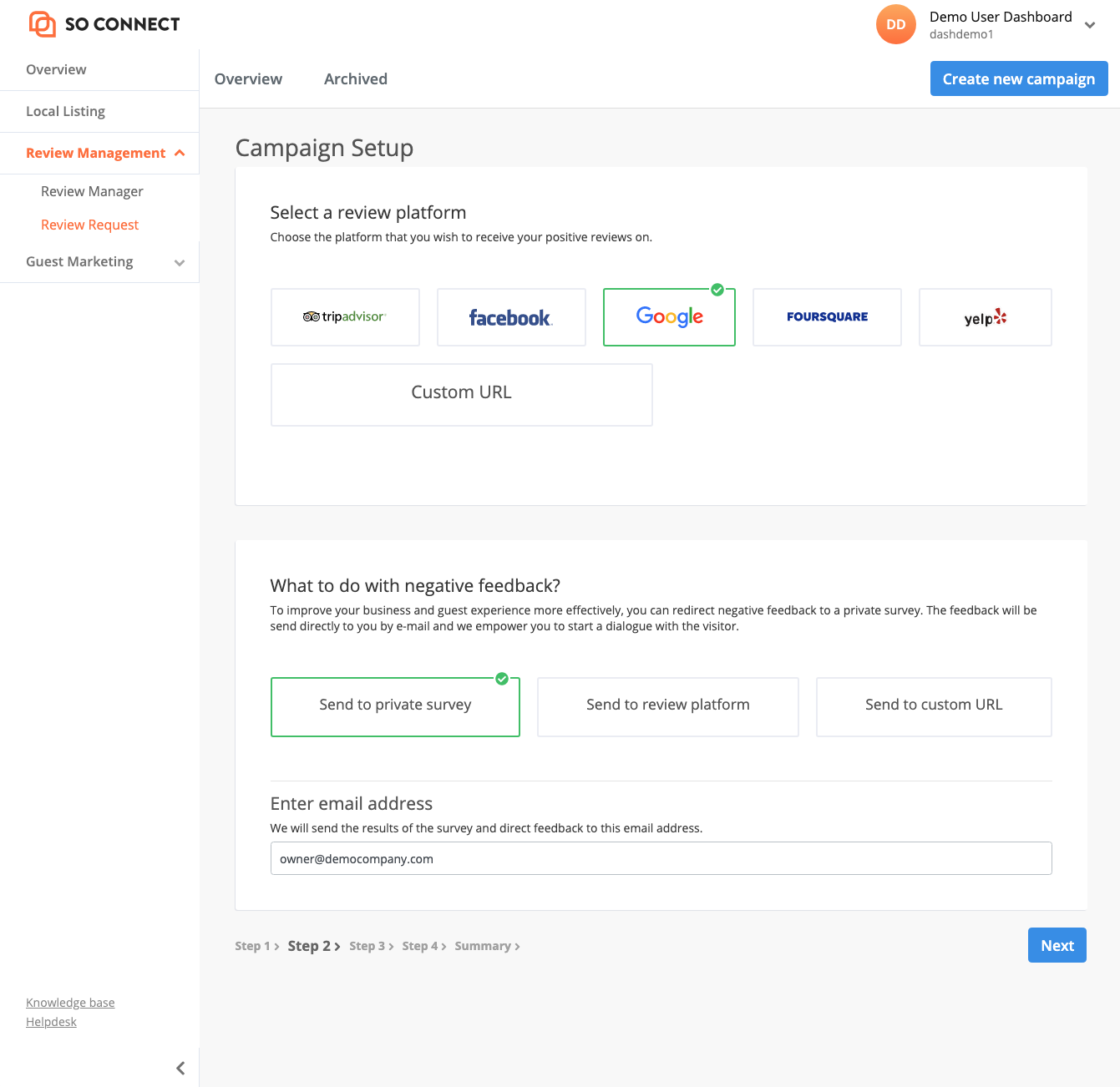 Step 5: Preview your email
In the Campaign Setup you will only be able to edit the top image. The text must be the same for all locations, so the language can be automatically adjusted depending on the language of the user. We'll manage when to send out the campaign and optimize the e-mails, in order to improve the performance of the e-mail campaign.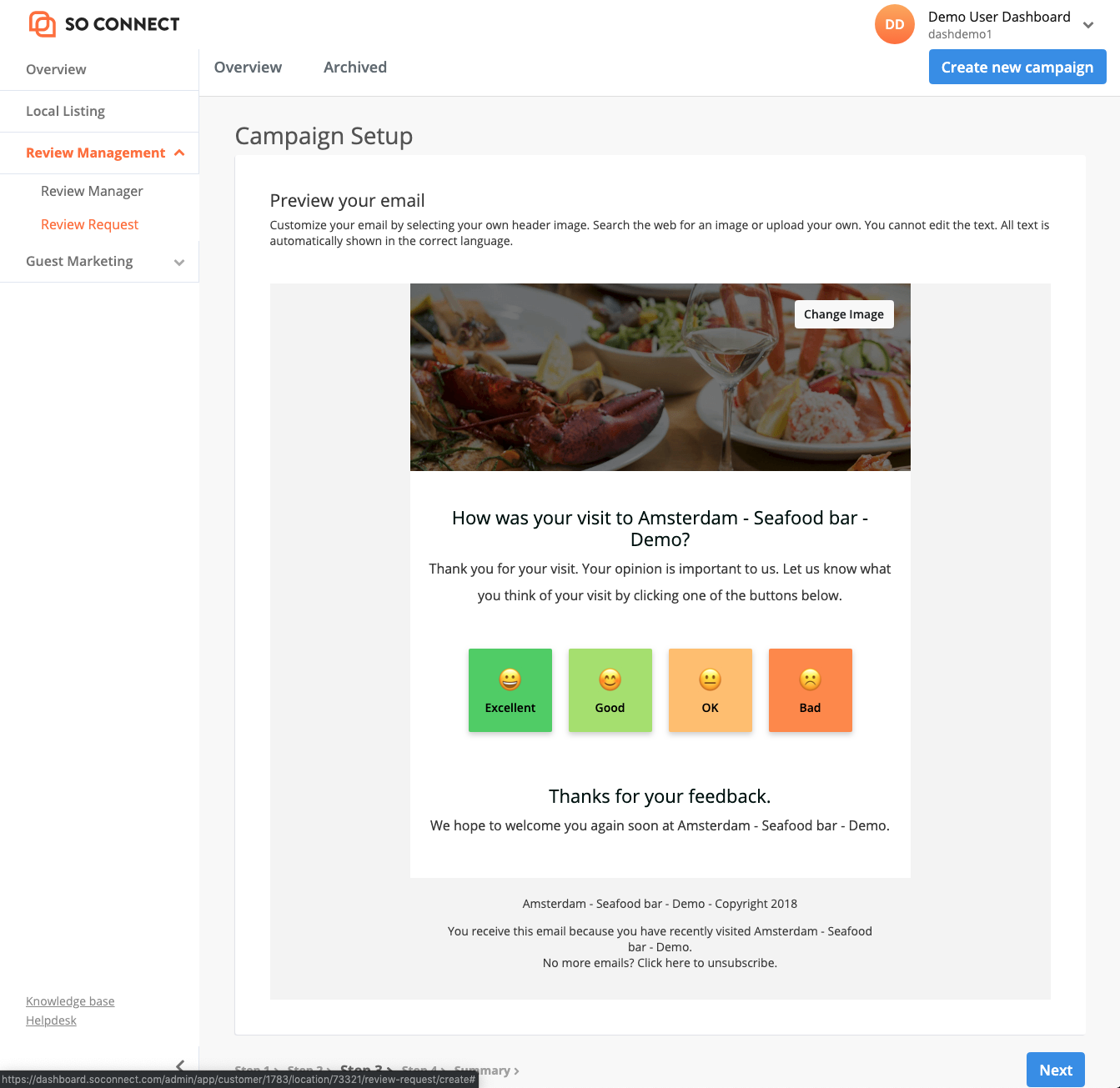 Step 6: Recipients
This is where the integration setup takes place. Select "Send to Formitable visitors".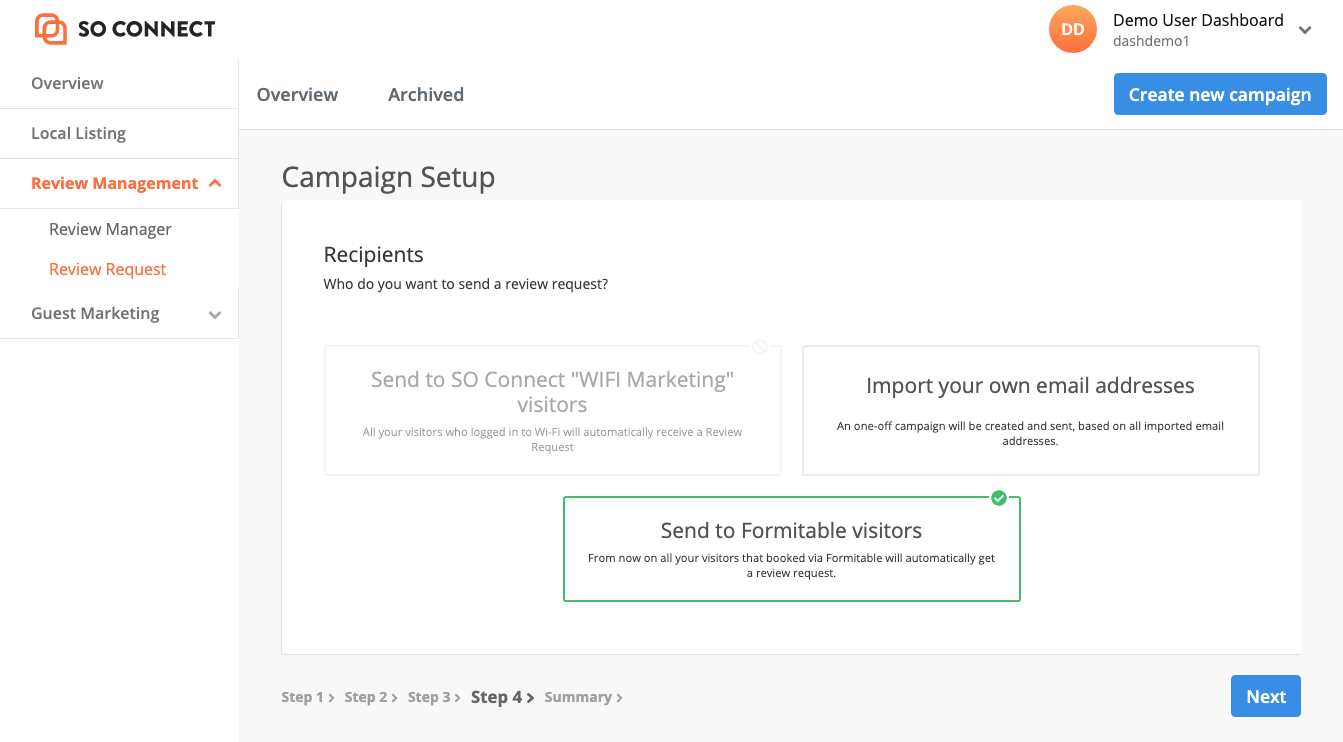 Step 7: Click Start Campaign
Click on the lower right button to start the Campaign.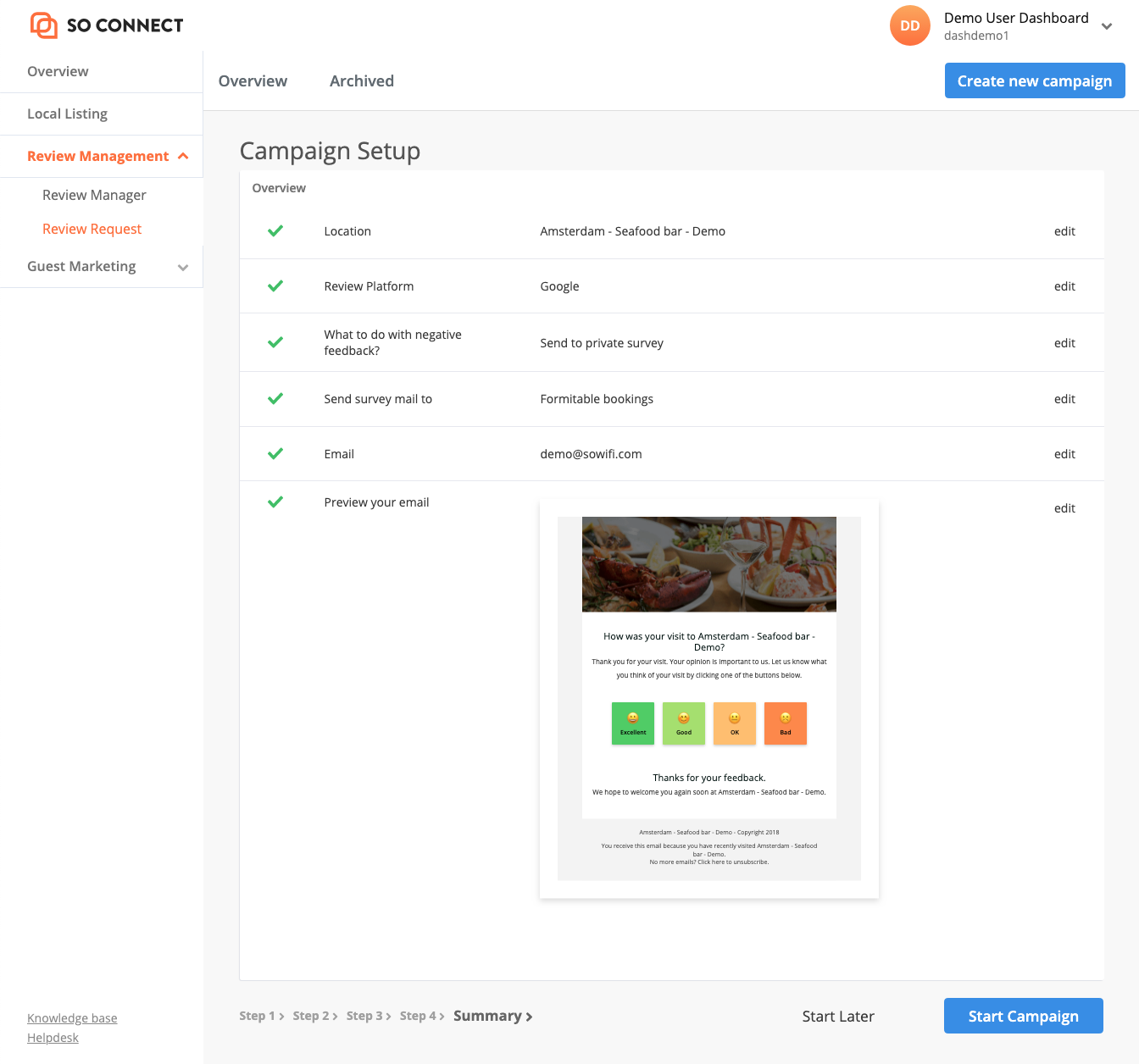 Step 8: Copy the provided key
After copying the key press Finish.

Step 9: Login to Formitable dashboard, go to Apps
Now login to your Formitable dashboard. Once logged in navigate to Apps and search for SO Connect.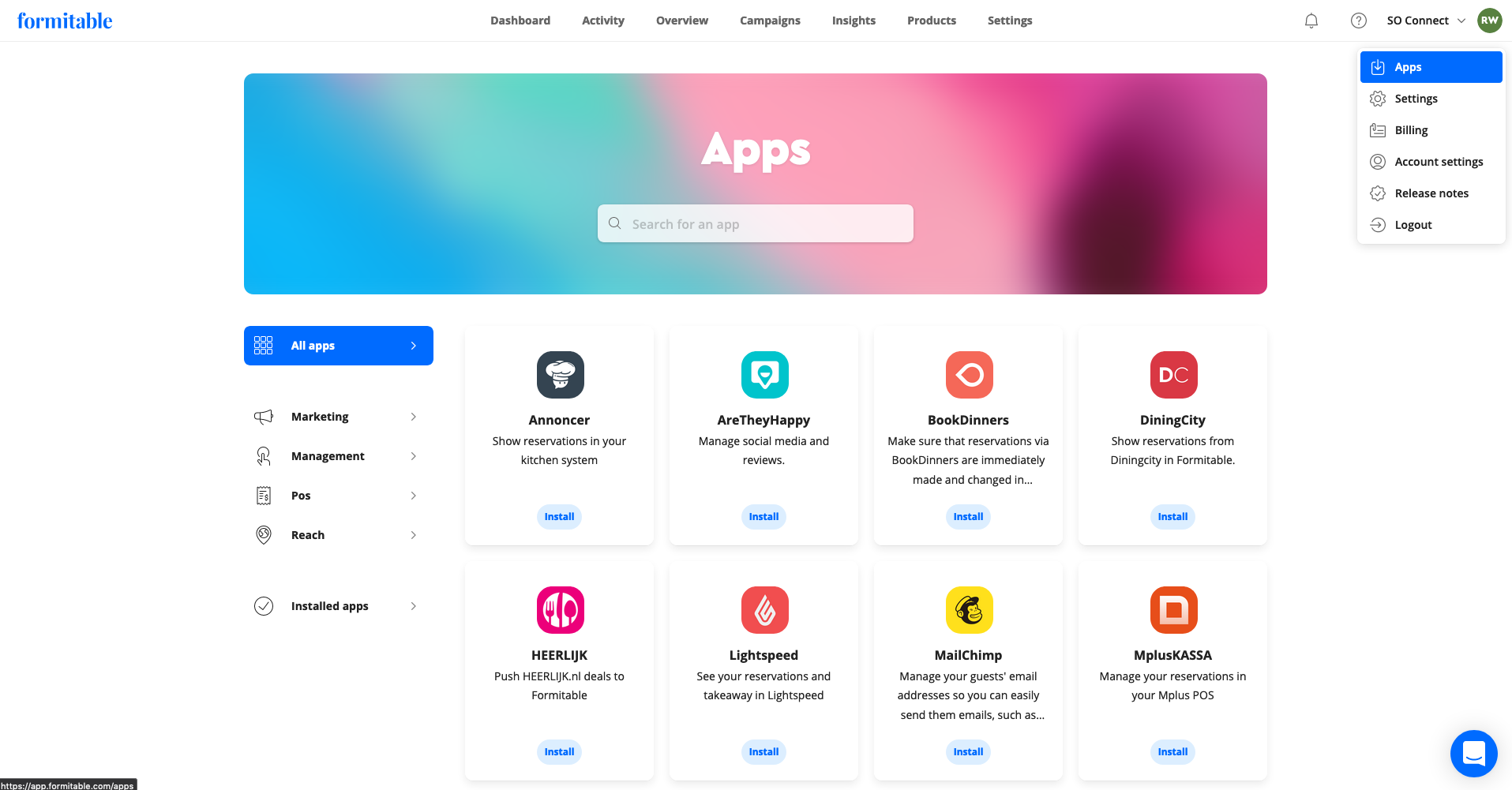 Step 10: Install App and Paste link
click on Install followed by App settings.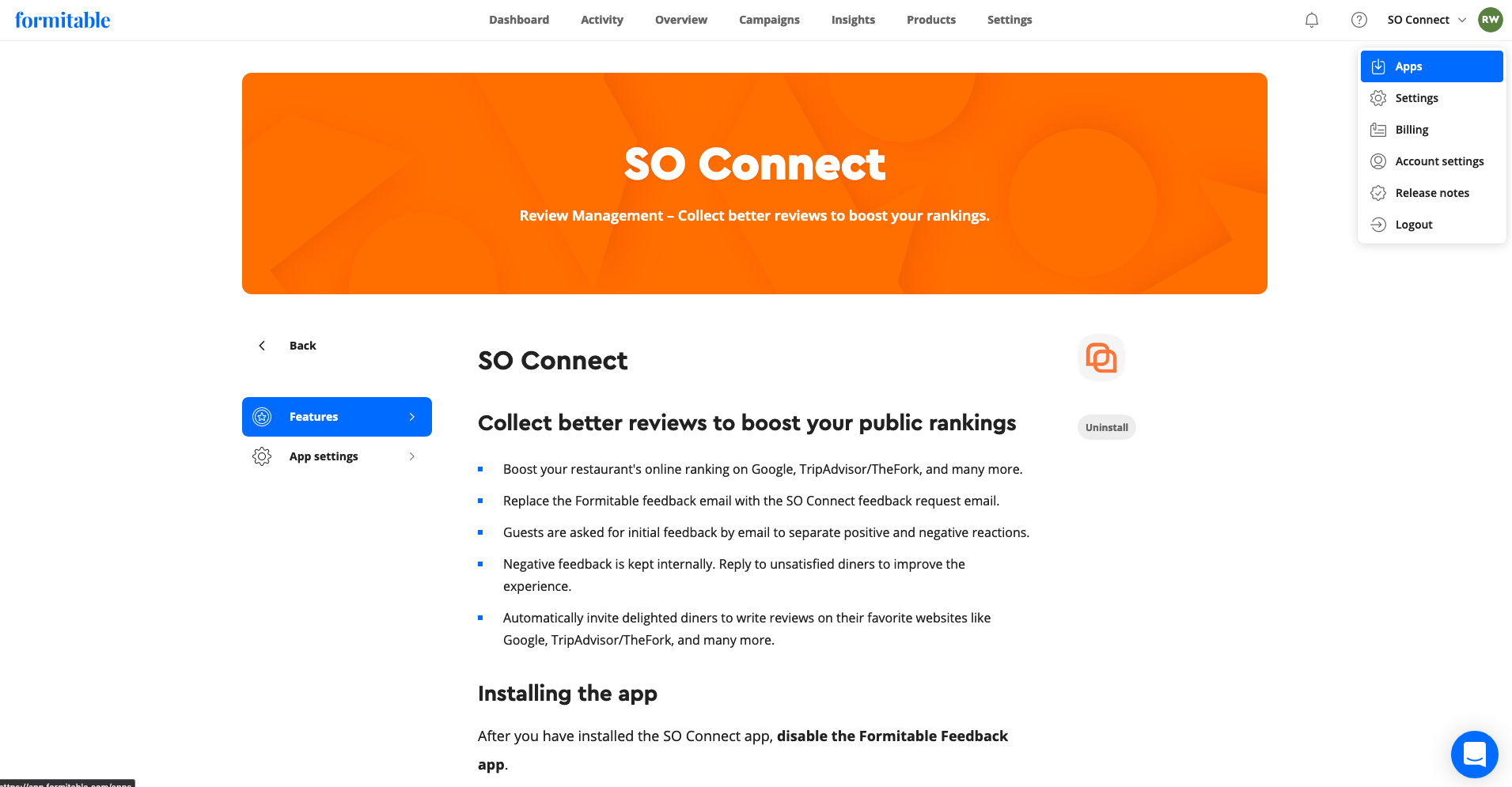 Click on App settings and paste the provided key (Step 8) in the Campaign Key section. Once done press Save settings and you're all set!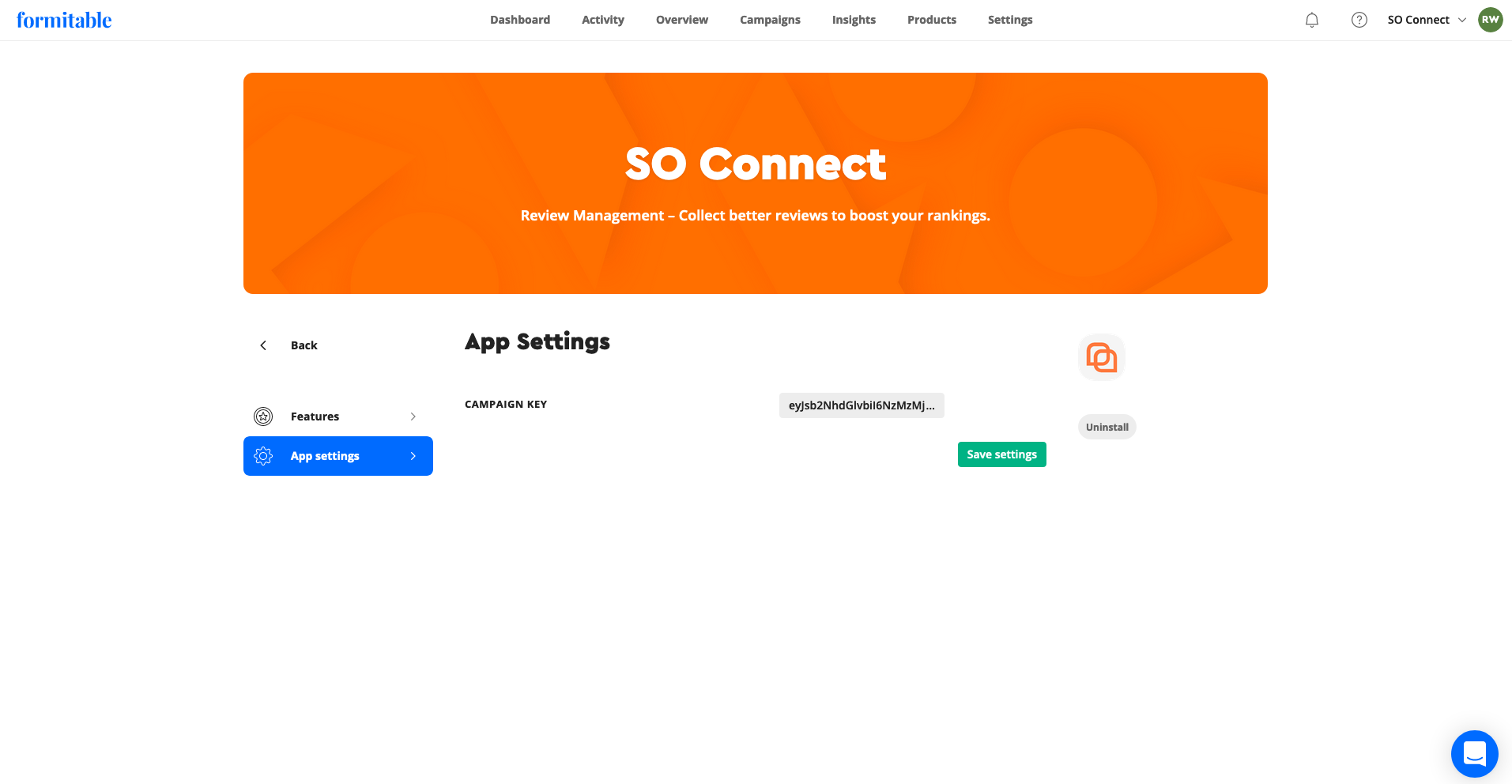 From now on going forward your Formitable Reservations are linked to SO Connect Review Request. This means that Visitors will receive a Review Request one day after their booking.
Step 11: (optional) Formitable's Own Review Request App
Please check in the Formitable store that their own Review Request is turned off so that guests don't receive a Review Request twice. Go to Insights > Reviews > Settings and disable the Formitable Feedback mail.